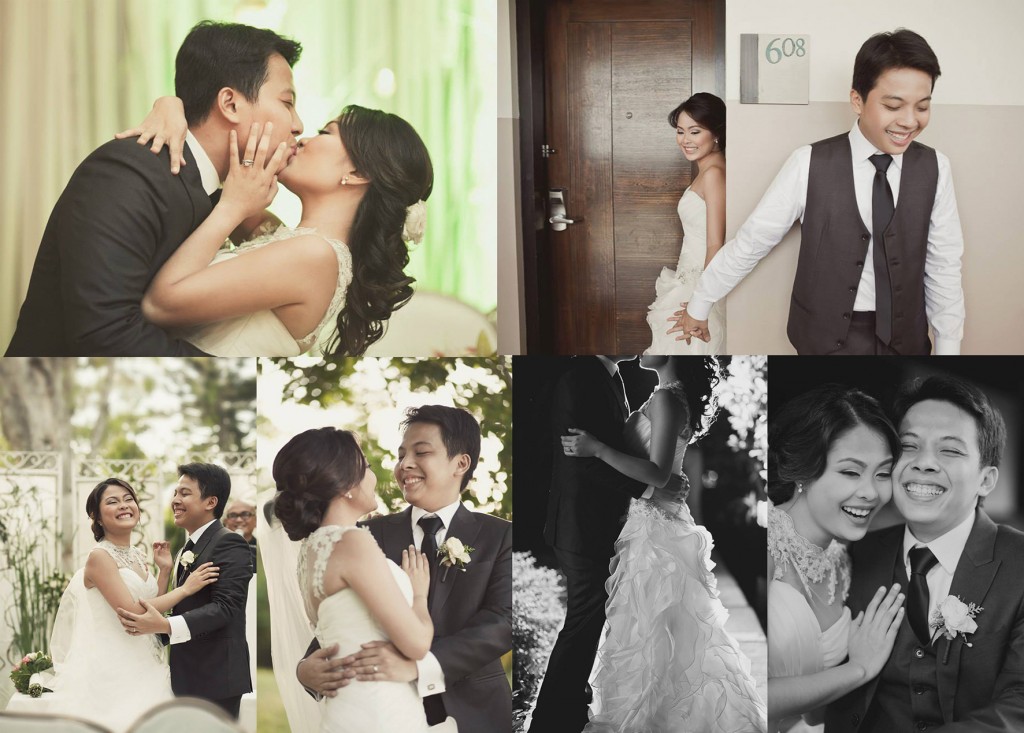 A collage of some of the official wedding photos grabbed from bride's facebook.
Hannah is one of the youngest and coolest brides I have worked with. She emailed me last January 2014 inquiring about my make up rates and on February 2014 she booked me for her wedding on May 11, 2014. We didn't had a trial hair and make up because of conflicting schedules. It our first time to meet each other on the wedding day. I would like to thank a friend named Gela who referred me to Hannah to be her make up artist. They are  great friends and bandmates as well.
BEHIND THE SCENES PHOTOS by Yelle Saria.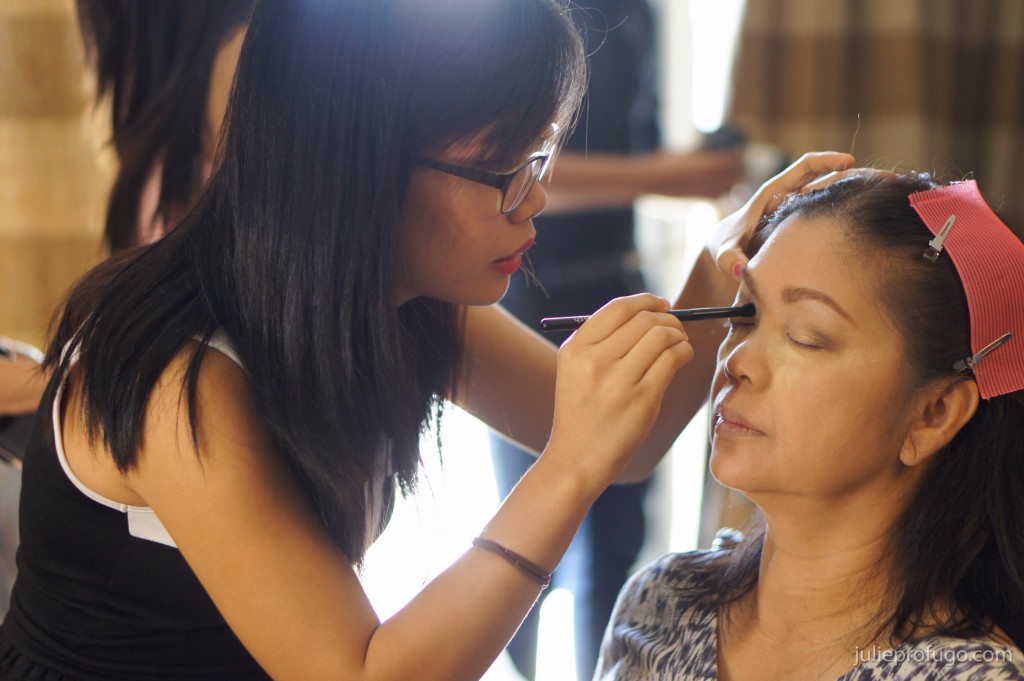 We did the hair and make up preps at Summit Ridge Tagaytay. It is a breezy morning and everyone in the room is happy and full of good vibes. I didn't feel any stress from the bride and her family. They just kept on laughing and teasing each other. It's also a special day for their mom because May 11 is Mother's day.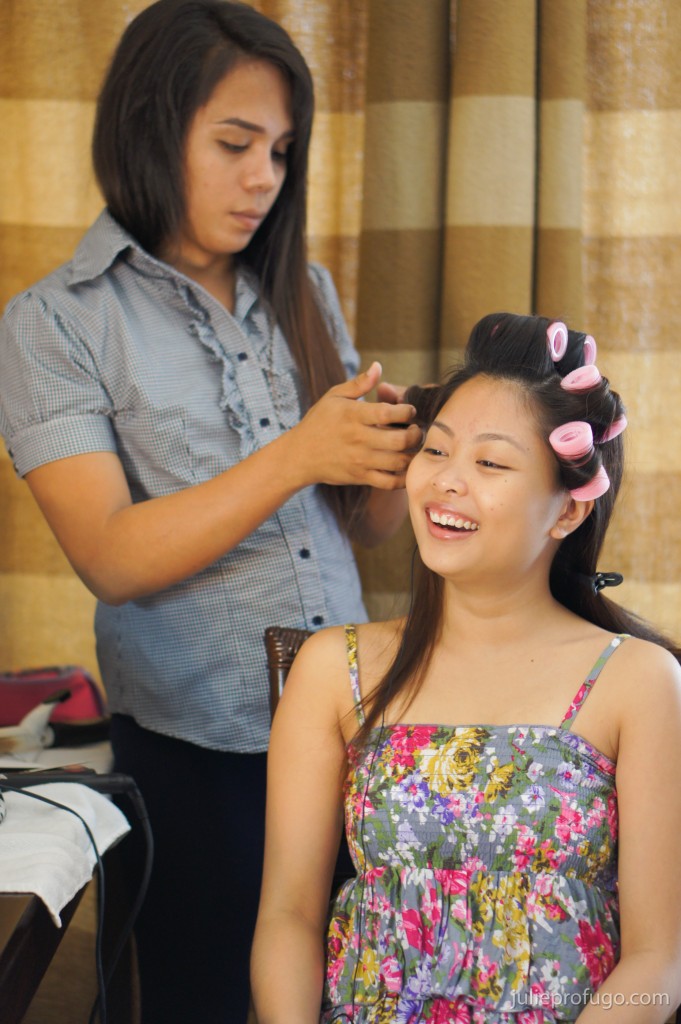 Arci Barcenas, a good friend and very good hairstylist from Cavite is setting the bride's hair while Im doing the make up for her mom. We worked simultaneously. Trivia for Arci: She's a big fan of Toni Gonzaga and she does make up too.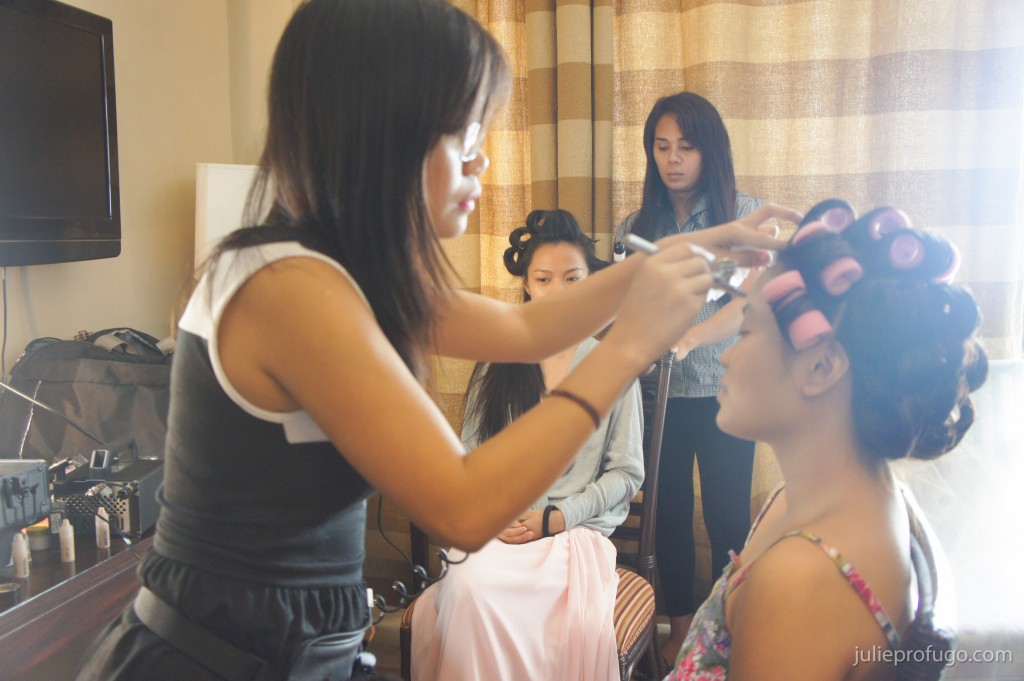 Airbrush make up for the bride. Traditional make up for sister and mom. In the photo, i am using my Temptu Pro Airbrush System. Arci is setting ate SJ's hair while im doing the bride's make up. =)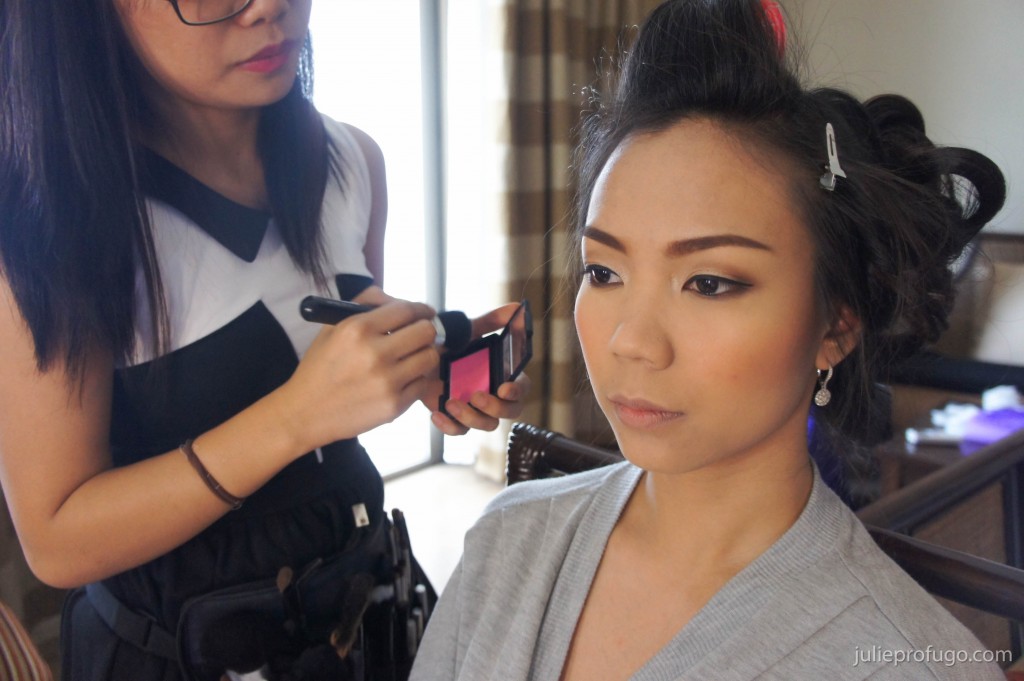 Here's the after photos! Im glad they love their hair and make up. =)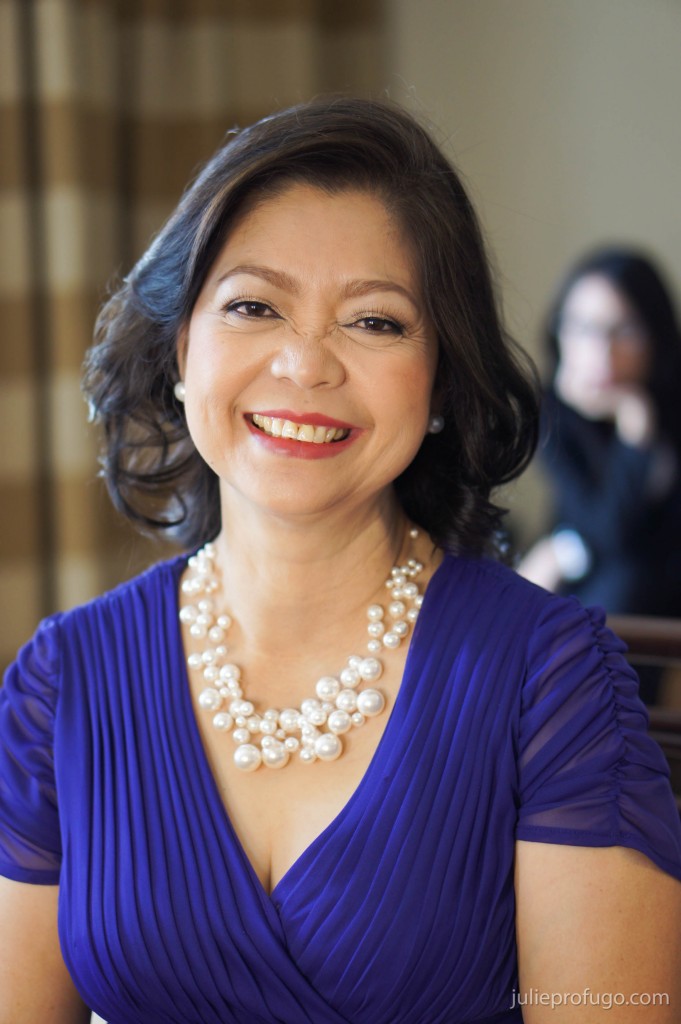 Before the ceremony starts. We are with the bride in the holding area while everyone is waiting for her to walk down the aisle in her beautiful wedding dress. I love love her wedding gown. It fits her perfectly. Hannah said that she bought her wedding gown 2 years ago in the US. The ceremony was held at Villa Sommet Tagaytay.
After the ceremony and her photoshoot with the bridesmaids and her groom, I retouched her make up and add some blushes. I made her eyeshadow a little darker and her lips brighter. Arci changed her hairstyle from updo to a lovely half updo. She put a real white roses on her hair as accessories and it looked so romantic and young.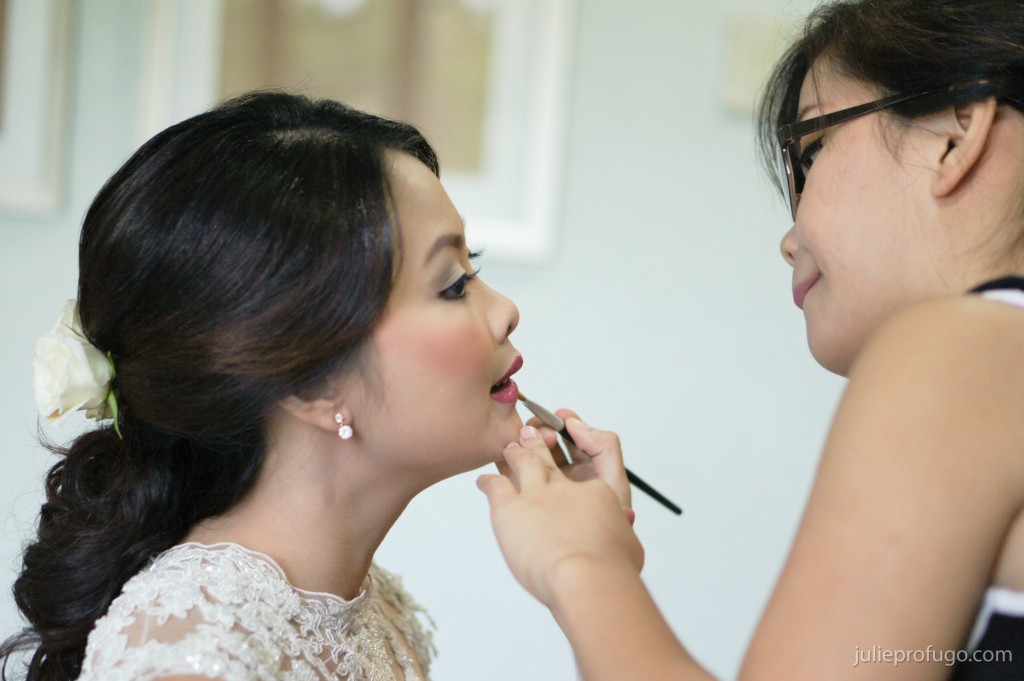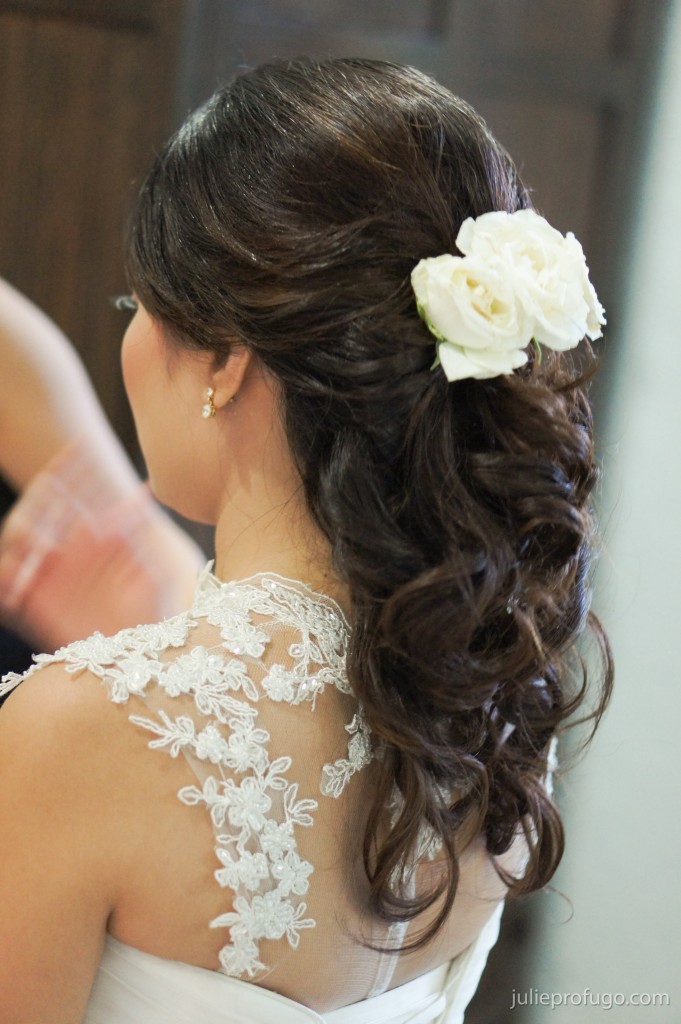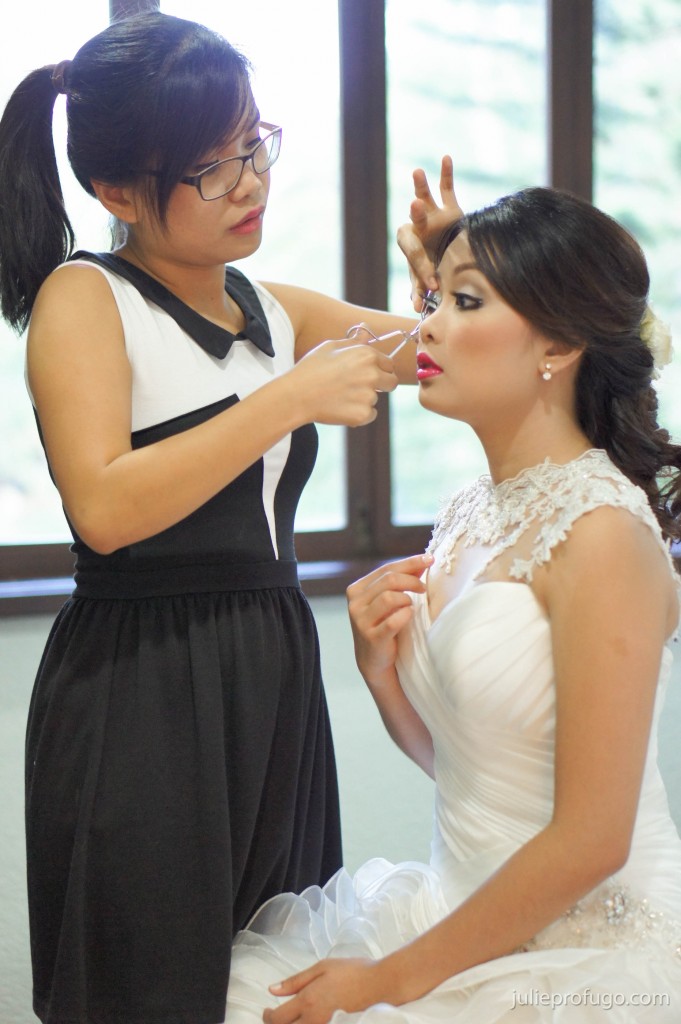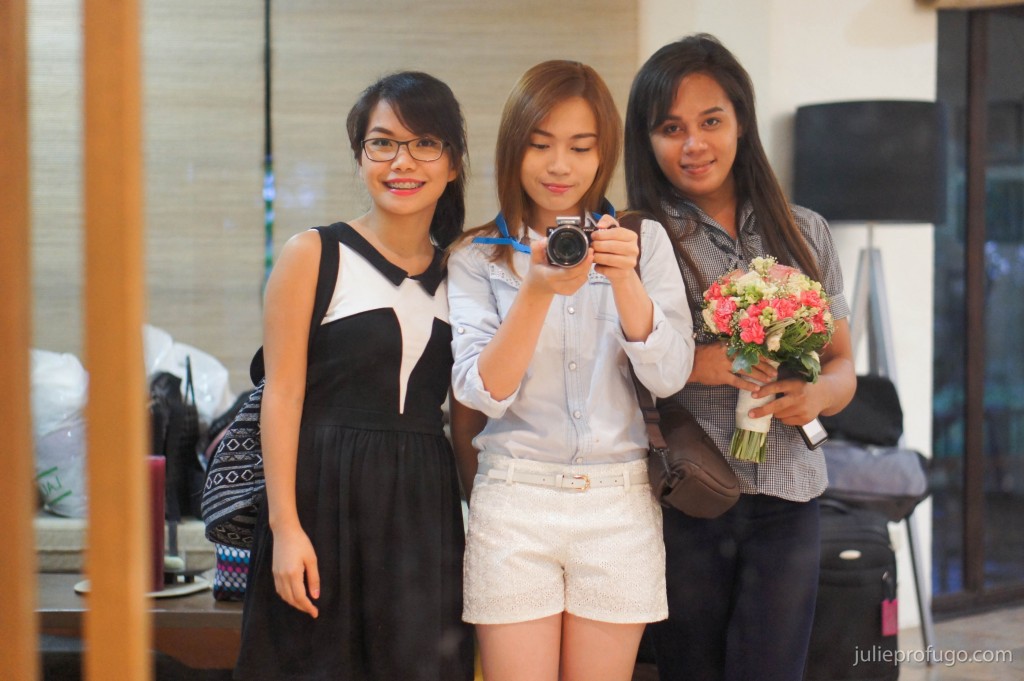 And after the retouch, we stay for a while and then pack our things. Thank you so much Arci for being such a great partner and Yelle for assisting me and for taking the behind the scenes of photos! Without you i would not be able to post this blog.
BEFORE AND AFTER PHOTOS: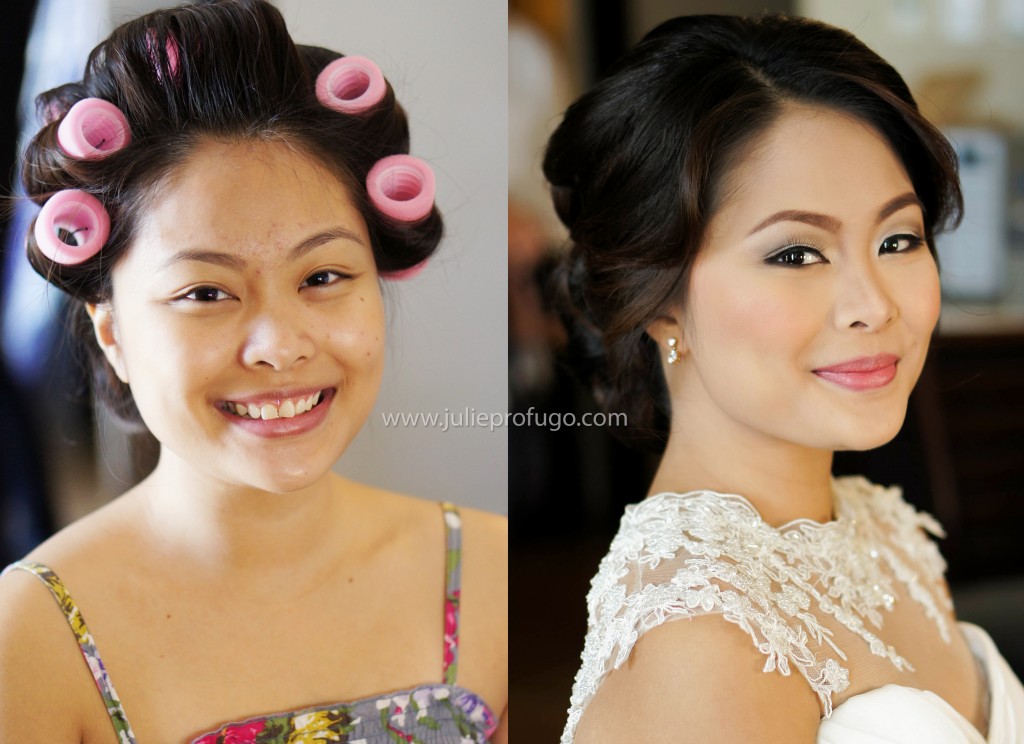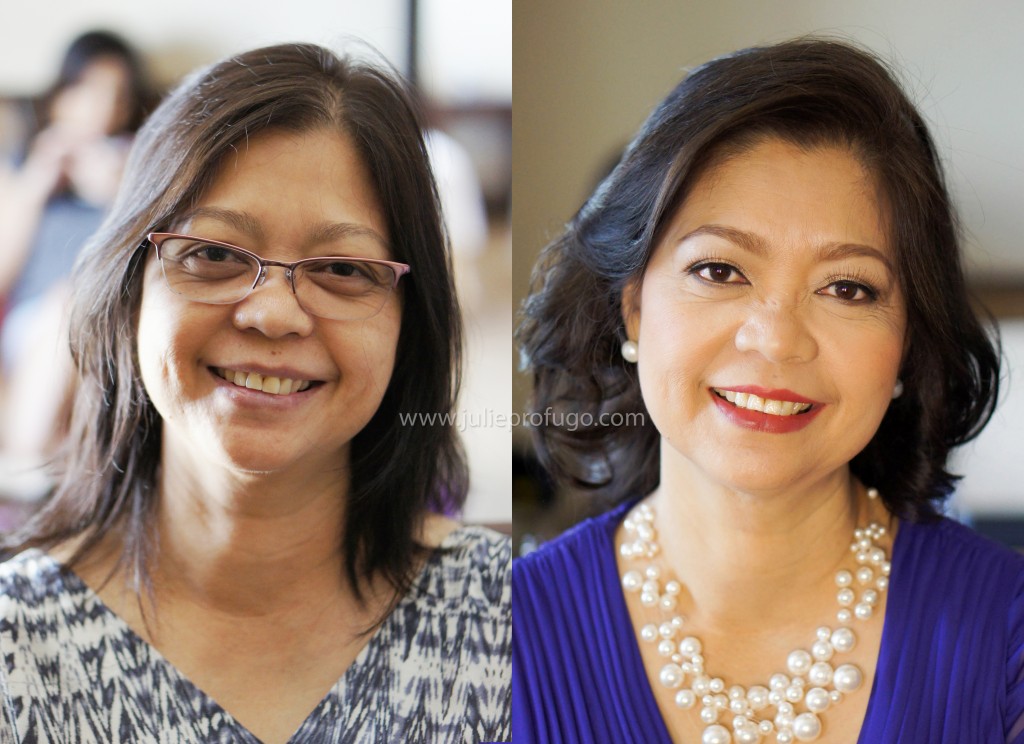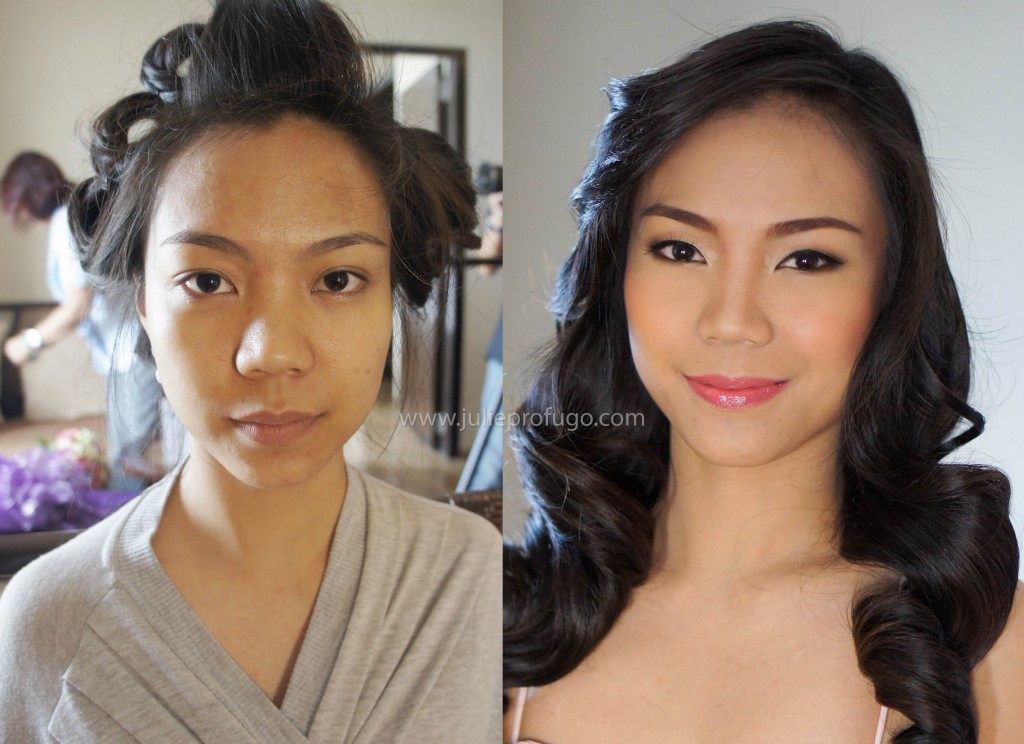 Thank you so much to Hannah, Adrian and their family for being so kind and for trusting me and my team to be the make up artist on your big day. This wedding is really one of a kind. You can really feel the overflowing love and genuine happiness from this couple. You should watch the SDE so you can understand what Im talking about hihi.
http://vimeo.com/98809062
SEE MORE DETAILS from their beautiful wedding. You need to watch their Same Day Edit Video by Nic Lopez Team. It is truly one of the loveliest SDE i have ever witnessed! I swear! Love love love it!